Apple's iOS mobile operating system has been transforming the way the world does business for the past half-decade, and the release of the iPad only helped to accelerate that process. With the iPad, Apple made a bold move into professional environments like nursing, where nurses can use applications to assess diseases, view x-ray images, and do a number of other tasks that would otherwise have taken them hours to complete. The nursing field has been largely transformed by the iPad and iPhone, with at least ten key applications that make the profession easier, more convenient, and more effective for patients.
Nurses looking to change the way they serve their patients and approach their career should look no further than the ten applications highlighted below. With everything from disease maps to imaging services, these applications are the best ones for nurses of all kinds.

10. Lexi-Comp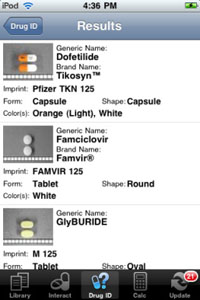 Most nurses know about the Lexi-Comp databases that help to diagnose diseases and address problems with a series of case studies, images, and maps. Those databases are now available at the touch of a fingertip with the company's applications for the iPad, iPhone, and iPod Touch. The application is fully compatible with the iPad, giving it a two-column view that improves usability over the application's interface on smaller devices.
The Lexi-Comp application for iOS devices is available from the Apple App Store for free. The company behind the Lexi-Comp app also maintains a number of other great, nursing-related apps.
9. STD Meister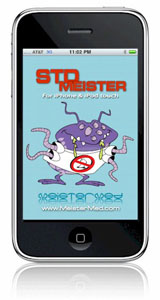 This application, developed by MeisterMED, is one of the best tools for nurses who are frequently in contact with patients who have contracted sexually transmitted diseases. The app has been developed to be fully compatible with the iPad, and scales down nicely for those nurses using an iPod touch or their iPhone throughout the day. The Apple App Store offers the application for a mere $3.99, making it an affordable way to make the workday easier.
With the built-in tools and controls featured in STD Meister, nurses have access to pictures and medical effects of more than 300 sexually transmitted diseases. For those nurses serving in this field, that's a great resource that just can't be found elsewhere as conveniently.
8. Davis's Drug Guide for Nurses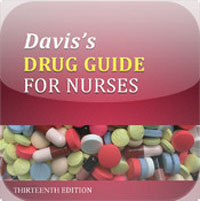 Prescribing prescription medications for patients is one of the most serious tasks that any nurse undertakes, and it requires a serious amount of knowledge and research before making a decision about any drug. That used to require a pretty thick manual of drugs, interactions, and side effects, but that is no longer the case. Developed by the Davis Company, which is a well-known resource for nurses both via print and electronically, Davis's Drug Guide for Nurses features 200 common medications that can be easily researched.
Drug interactions, side effects, and best uses, are all featured in the drug guide application, which is compatible with both the iPhone and iPod Touch, as well as the larger iPad. Nurses will appreciate the two-pane, search-friendly approach to medication research offered by the app, as well as the $38.99 price tag.
Download Davis's Drug Guide for Nurses Here
7. eFilm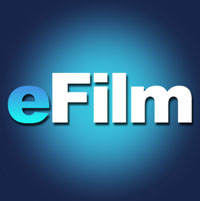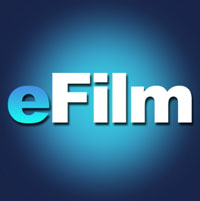 Nurses who work in medical imaging are undoubtedly in good shape, because this particular area of interest within the profession often requires running between different labs, imaging rooms, and patient waiting rooms. This can be pretty taxing on even the most fit nurses, however, and luckily it's becoming a thing of the past. The eFilm app serves as the 21st century approach to medical imaging, giving doctors and nurses a way to electronically transmit patient images to each other over a mobile or wireless network.
Merge Healthcare develops the application, and it's offered to medical professionals for free. It's compatible with the iPhone, iPod Touch, and iPad. The application especially shines on the iPad, with large and vivid images that go beyond their film counterparts.
6. 5-Minute Consult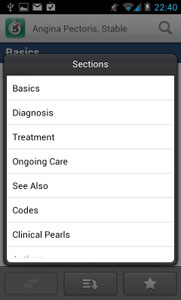 The 5-Minute Consult application is developed by Unbound Medicine, Incorporated. Most nurses will recognize that name as the provider of the "Consult" subscription service that gives them access to more than 900 diseases and a number of other disorders at the click of a mouse. To meet the growing demand for mobile services, the company's 5-Minute Consult application was developed to be compatible with the iPad, as well as Apple's smaller handheld devices. The application is free, though a subscription to the company's actual service is required in order to use it.
Download 5-Minute Consult Here
5. Blausen Human Atlas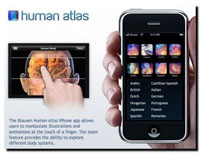 The Blausen Human Atlas is one of the best tools for nurses who need a quick way to access every part of the human anatomy. Though every nursing program requires students to memorize virtually every aspect of the human body prior to graduation and certification, the Blausen Human Atlas provides a great reference for moments when that information just can't be recalled very easily.
Best of all, the company behind the application charges a mere $19.99 for the app. With all of its rich imagery of bones, muscles, and tissues, that's actually a steal for everyone in the medical field.
Download Blausen Human Atlas Here
4. Osirix
While eFilm might earn a lot of praises from medical imaging nurses, it isn't the only game in town for modern day medical imaging services in today's hospitals. In fact, it faces pretty stiff competition from the Osirix app that is available for iPhone, iPod Touch, and iPad owners. The application takes medical imaging to the next level, offering what the developer describes as "2D, 3D, and 4D imaging" that can be transmitted between iOS devices over a mobile network or Wi-Fi.
For those in the nursing profession who are looking for the next major development in medical imaging, Osirix is likely the answer. Its rich experience on iOS devices makes it an essential tool in today's hospitals.
3. Mediquations Medical Calculator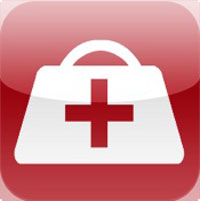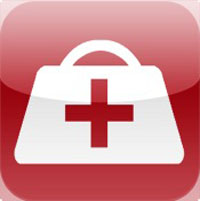 For nursing students, or those who need to do calculations on the job but have long since forgotten the formulas, the Mediquations Medical Calculator application is an invaluable resource. IT was actually developed by a fourth-year medical student, and it offers the kind of academic approach that only a student could give it. The application is available for all major iOS devices, and has hundreds of calculations for nurses and other medical professionals.
Download Mediquations Medical Calculator Here
2. Pocket Medicine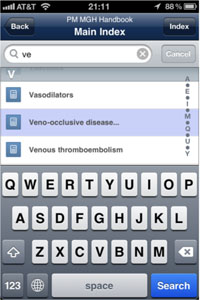 Developed by the nursing department at Massachusetts General Hospital, the Pocket Medicine application costs $48.99 and is available for all iOS devices. The application covers everything from diseases and disorders to nursing specialties, the latest research in the profession, and a whole host of other topics. It's easy a pocket-sized version of the entire nursing profession, making it a great companion for new and experienced nurses.
1. Medscape Mobile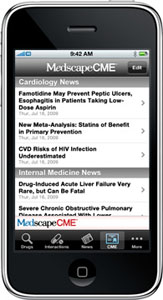 Mediscape Mobile is essentially an identical application to the Pocket Medicine app listed above, but it comes with one great feature that its competitor does not: The absence of a price tag. Instead, Mediscape Mobile is free and offers information about thousands of drugs, diseases, disorders, and specialties. The price is right for virtually every nurse with an iOS device.
Great Applications are Transforming Nursing
These ten applications, and the thousands of others that barely missed the cut, are taking nursing to the next level. With pocket-sized disease manuals, medication guides, and more, nurses will find it easy to do their job with a little less back-and-forth running through the hospital's corridors. And, with next-generation imaging apps, patient care can be taken to an entirely new level that surpasses anything they're used to.