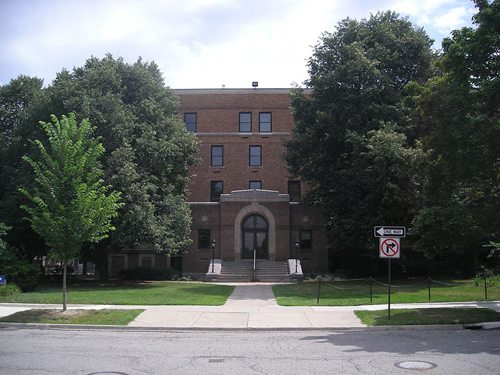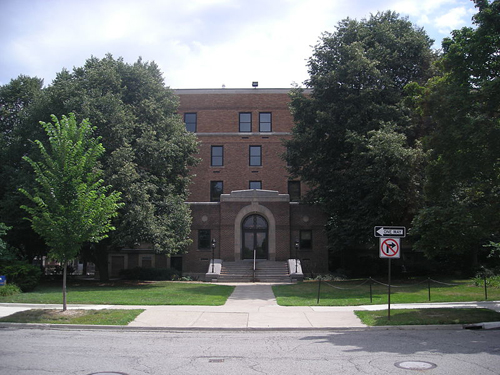 Being able to adapt to situations as they arise – not least in urgent critical care conditions – is a vital aspect of nursing. Accordingly, nursing schools that track and incorporate the latest healthcare trends, developments and technologies often lead the way in terms of nursing education innovation, and this makes them exceptional draws for potential students.
The following 20 American nursing schools have all demonstrated that they're ahead of the curve – through factors such as groundbreaking degree programs, cutting-edge facilities, unique collaborations and pioneering research. These and other features mark them out as the most innovative schools of their kind nationwide for 2014.
Methodology
To source entries for this piece, we initially searched for authoritative rankings of the best nursing schools in the U.S., as schools rated highly by such lists would, naturally, be leading the way in nursing education and therefore be potentially innovative.
Although such material proved to be thin on the ground, we did consult U.S. News & World Report's 2011 list of the best graduate nursing schools in the U.S. to get a sense of which institutions excel.
However, given that the U.S. News & World Report list only covers graduate programs and was published in 2011, we needed to research far more comprehensive and up-to-date information on the schools themselves.
The process also involved establishing criteria for what might make a nursing school innovative. These standards included featuring unique or pioneering teaching and degree programs, embracing and using state-of-the-art technology, carrying out cutting-edge research, and incorporating groundbreaking facilities.
Schools were selected according to whether they meet some or all of these criteria, and priority was given to those with strong progressive elements and a clear track record of continuing innovation in 2014.
20. Vanderbilt University School of Nursing – Nashville, Tennessee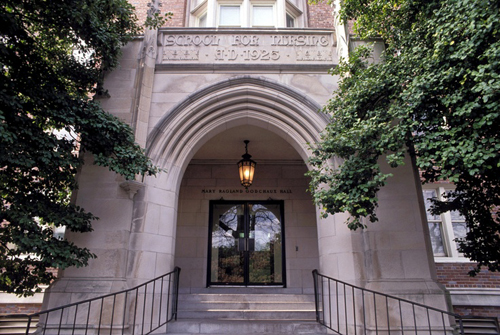 On its website, the Vanderbilt University School of Nursing boasts that "state of the art is status quo." Moreover, the Nashville, Tennessee-based school backs up this bold statement with a variety of innovative facilities – like the Center for Research Development and Scholarship – and study options, including a master's degree in the field of nursing informatics. This MSN degree enables graduate students to enter a technologically advanced nursing area in which the school claims learners can "make a real difference in nursing care, administration, education and research." The school is also notable for providing a number of entry options for its MSN program, which can be completed in as little as a year for BSN graduates. Furthermore, through a health coaching certificate scheme launched in fall 2014, Vanderbilt's nursing school helps offer current healthcare personnel the chance to expand their horizons and directly boost results.
19. School of Nursing, University of Minnesota – Minneapolis, Minnesota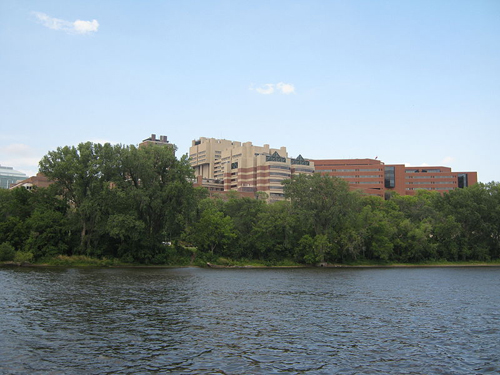 In 2013 resources for the School of Nursing at the University of Minnesota were significantly boosted when the exceptionally progressive Bentson Healthy Communities Innovation Center was launched. The simulation center boasts an array of technologically advanced learning tools, including replicated versions of critical care, nursing home and hospital settings, with nearly 40 recording devices capturing assignments and allowing for important assessment. Around the time of the building's opening, one undergraduate nursing student said, "We are being exposed to new technologies that programs across the country just don't have." Furthermore, among the Minneapolis-based school's programs is the inventive post-baccalaureate certificate in Health Care Design and Innovation, which explores ways in which to "create optimal healing environments." The course also stresses the importance of clinical standards that are effective from both practical and monetary standpoints.
18. University of Wisconsin-Madison School of Nursing – Madison, Wisconsin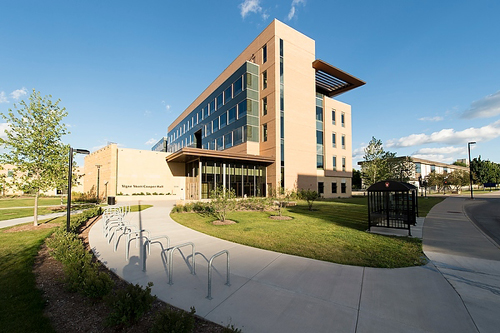 The opening of Signe Skott Cooper Hall in August 2014 ushered in a brand new era of innovation for the University of Wisconsin-Madison School of Nursing. The cutting-edge building is a stunningly modern educational space for the school's students, boasting what the university's website describes as "one of the largest known active learning classrooms of its kind." The building's Center for Technology-Enhanced Nursing furthermore embraces the latest and greatest digital resources for learning, including realistically simulated hospital ward and home care scenarios. Faculty at the school, meanwhile, have been embarking on equally pioneering research – with real-life impact. This includes a bespoke PALS Program designed to boost fitness and well-being in African-American seniors throughout Madison and Milwaukee.
17. College of Nursing, University of Illinois at Chicago – Chicago, Illinois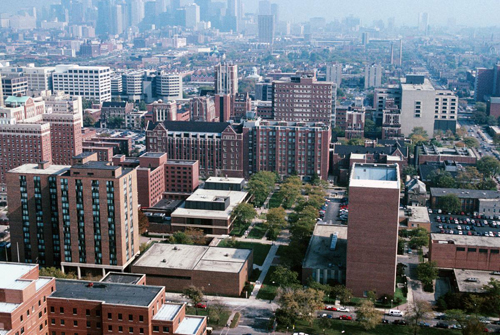 There's some innovative and unconventional research being undertaken at the University of Illinois at Chicago's College of Nursing. For example, one team of investigators is exploring whether drugs that mimic the effects of cannabis could diminish the severity of obstructive sleep apnea and have other related health benefits. Valuable work is also going on at distinctive school hubs such as the Center for Narcolepsy, Sleep and Health Research and the Center for End-of-Life Transition Research. The school's Institute for Health Care Innovation, meanwhile, provides what its website describes as "the innovative integration of teaching, practice and research." This often involves interprofessional continuing education, with the institute working alongside the Illinois Department of Mental Health, for example. The nursing college also operates out of five other university locations.
16. William F. Connell School of Nursing, Boston College – Chestnut Hill, Massachusetts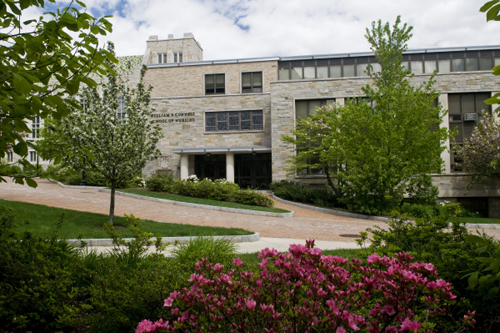 Innovative educational opportunities abound at Boston College's William F. Connell School of Nursing. Perhaps the most unusual – and certainly the most unique – is the Chestnut Hill-based school's dual M.S./M.A. covering the areas of nursing and pastoral ministry. This program enables students to work towards both degrees concurrently and equips graduates not only for better nursing careers but also religious outreach work. Furthermore, thanks to a shrewd partnership with Anaesthesia Associates of Massachusetts (AAM), the school's clinical master's specialty in nurse anesthesia helps learners acquire an exceptional amount of applied experience by rotating across up to six AAM locations. The Keys to Inclusive Leadership in Nursing program is also an original way to prepare both undergraduates and postgraduates for life after study – boosting their professional potential through measures such as mentorship, economic assistance and contact with industry heads.
15. School of Nursing, Purdue University – West Lafayette, Indiana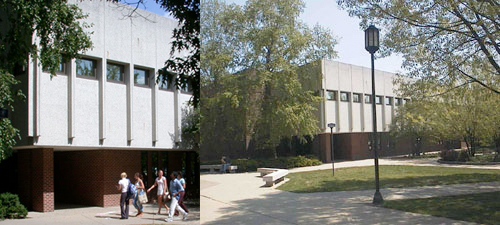 Purdue University distinguished itself as a purveyor of outstanding nursing education in 2014 when Karen S. Yehle, an associate professor at the West Lafayette, Indiana-based school, was given the Excellence and Innovation in Teaching Award from the American Association of Colleges of Nursing. In the same year, Purdue graduate student Jenny Spahr also scooped the NAPNAP Melnic DNP Student Scholarship Award for her inventive research into brain trauma in young sportspeople. Elsewhere, the school offers a unique two-week experience in north Arizona's Navajo Nation for nursing students ready to complete their public health clinical experience. This program throws learners into real-world environments, alongside communities that have distinctive needs and sometimes lack basic amenities like electricity. Sarah Eberle, an Indianapolis-based nurse who undertook the scheme, recalled, "The experience helped me recognize the importance and value of culturally competent nursing care. It helps to improve patient-nurse communication and ultimately patient outcomes."
14. College of Nursing & Health Innovation, Arizona State University – Phoenix, Arizona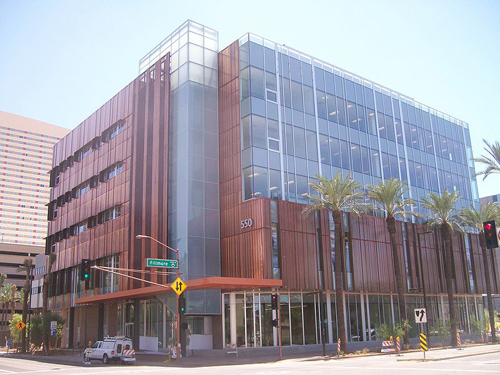 In fall 2014 Arizona State University's College of Nursing & Health Innovation introduced the brand new Regulatory Science master's degree concentration, aimed at helping students enter a growing area of medical research. This focused Clinical Research Management master's degree is just one way in which the Phoenix-based school ensures that its learners are on the cutting edge of healthcare practices. Also proving the department's innovation credentials is its novel International Health Graduate Certificate for Health Professionals course. Run together with Arizona State's Center for World Health Promotion & Disease Prevention, this program readies students for the demanding issues of contemporary worldwide healthcare. This includes exploring concerns like bioterrorism and communicable viruses and can incorporate international placements – to help students gain more thorough, real-world knowledge.
13. Nell Hodgson Woodruff School of Nursing, Emory University – Atlanta, Georgia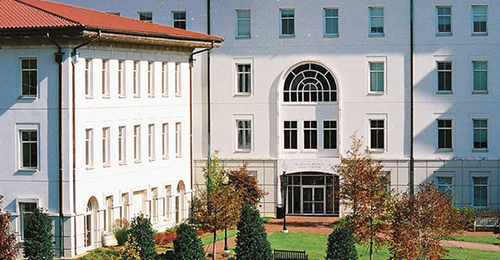 Emory University's Nell Hodgson Woodruff School of Nursing uses emerging technology to develop innovative new products such as the Pedia BP app. The brainchild of Emory nursing school assistant professor Hope Bussenius, the free mobile app makes hypertension quicker and simpler to identify in young people. eSMART-MH, meanwhile, was co-developed by faculty member Melissa Pinto and researchers from the University of South Florida and Case Western Reserve University. This interactive virtual world simulates a primary care context and is designed to aid younger adults in dealing with depression. Elsewhere, the Atlanta, Georgia-based school's Lillian Carter Center for Global Health & Social Responsibility enables students to take part in inventive international nursing schemes that have provided hands-on care experiences in the Bahamas, the Dominican Republic and Jamaica.
12. School of Nursing, The University of North Carolina at Chapel Hill – Chapel Hill, North Carolina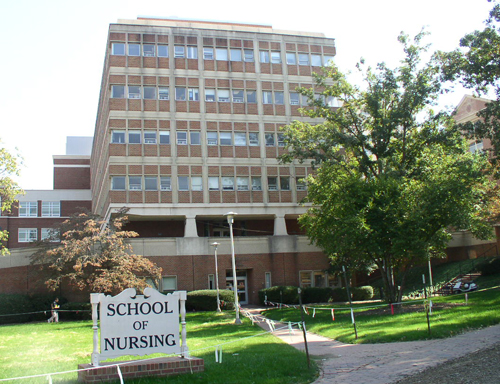 Successful research can take several years to shift the status quo. Bearing that in mind, faculty at The University of North Carolina at Chapel Hill's School of Nursing investigate methods of upping the pace of implementing a completed research project. They're also focused on means and tools that will enable study to be conducted more competently when dealing with varied populations and a wide range of circumstances. As befits this focus on the research process, in 2014 the school showed off its Creativity Suite, which according to its website is "designed to promote innovation and encourage collaboration." The setup includes a meeting area ideal for cooperative work, a space for creative expression, and a room in which individuals can calmly reflect or study. The nursing school is additionally one of only three institutions of its kind nationwide that offers the Hillman Scholars Program in Nursing Innovation.
11. Frances Payne Bolton School of Nursing, Case Western Reserve University – Cleveland, Ohio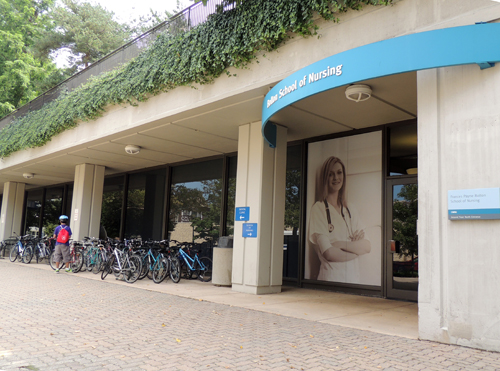 In fall 2014 the Frances Payne Bolton School of Nursing at Case Western Reserve University proved that it's at the forefront of healthcare education when it launched its free Take the Lead on Health Care Quality Improvement massive open online course (MOOC). The MOOC incorporates digital learning to help healthcare employees administer reliable care and boasts theories that can be applied in numerous health-related areas – ranging from dentistry to social work. The Cleveland-based department also hosts a U.S. World Health Organization Collaborating Center – one of less than a dozen in the country – which enables the school's staff to consult on home care nursing practices throughout the globe and influence international health policy. The school's groundbreaking flight nursing master's degree subspecialty additionally shows that it isn't afraid to lead the way.
10. University of Michigan School of Nursing – Ann Arbor, Michigan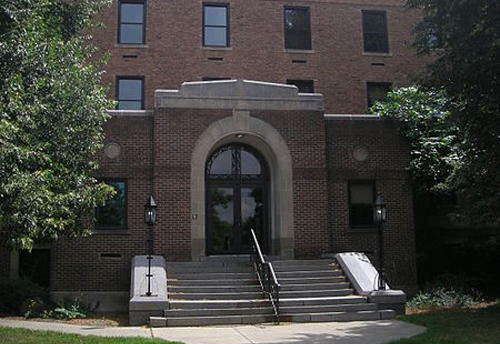 Emphasizing its focus on worldwide causes, the University of Michigan (UM) School of Nursing in Ann Arbor offers students the chance to apply their skills in the developing world. The school's inventive Peace Corps master's, for instance, gives nursing graduate learners the opportunity to gain hands-on experience at an important international level. Meanwhile, arriving UM undergraduates can take part in the school's exceptional Honors Program, which enables students to do valuable work while improving their leadership abilities, engaging in a student mentorship scheme and collaborating with faculty on research matters. One such innovative research matter could well be conducted by UM nursing associate professor Milisa Manojlovich. In 2014 Manojlovich was awarded a grant allowing her to look into the use of electronic communication tools like pagers and email within a clinical environment, as well as how such means might be enhanced.
9. University of Pittsburgh School of Nursing – Pittsburgh, Pennsylvania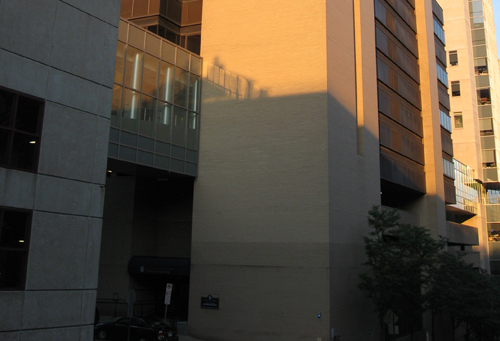 The Educational Technology and Innovation office at the University of Pittsburgh's School of Nursing helps provide students, employees and faculty members with what the official website terms as "innovative teaching and learning opportunities." The office intends to keep up to date with emerging technologies, and it currently hosts both human simulation and clinical laboratories, a trio of computer workrooms and a video library area. This forward-looking ethos has also seen the nursing school – which is part of the University of Pittsburgh Schools of the Health Sciences – involved in the Pennsylvania university's Center for Research on Media, Technology and Health. Revealed in September 2014, the center will investigate the role that platforms such as social media, video games and TV can play in impacting on well-being.
8. Johns Hopkins University School of Nursing – Baltimore, Maryland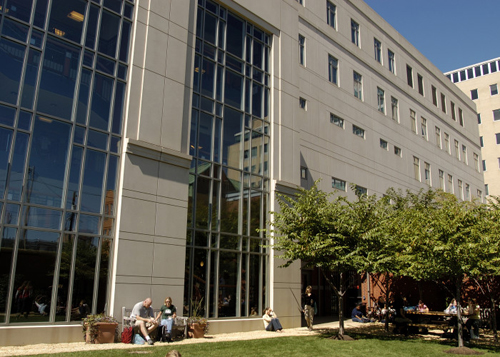 In fall 2014 the Johns Hopkins University School of Nursing in Baltimore launched an innovative new program. The post-master's Psychiatric Mental Health Nurse Practitioner certificate was created to address the lack of mental health resources across the state, and it will see students train online and in person to meet the increasing need of such provisions. The school further proves its commitment to forward-thinking nursing education through its Preparing Future Faculty Teaching Academy, an initiative set up in 2013 to turn Ph.D. holders into better teachers. This acts to tackle what the school terms a "nationwide shortage of doctoral faculty" and, as a result, widens candidates' employment prospects. Furthermore, researchers at the nursing school have embarked on an innovative project to alleviate agitation and other neuropsychiatric issues in dementia patients by means of behavioral treatment, and substantial results have been achieved.
7. University of California, San Francisco School of Nursing – San Francisco, California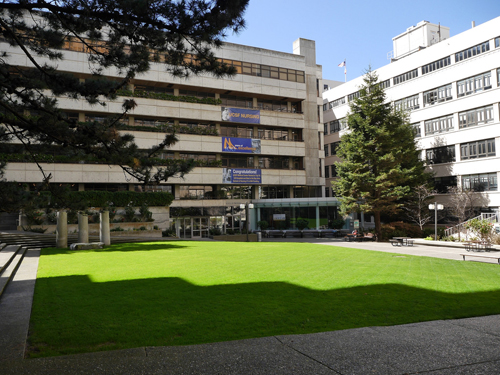 The University of California, San Francisco School of Nursing is one of the partners of the pioneering Center for Nursing Research & Innovation. This enterprise has multiple aims, including spearheading advances in clinical care procedures and nursing education and analyzing novel healthcare products and technologies. Similarly groundbreaking is the International Center for HIV/AIDS Research and Clinical Training in Nursing, which has been providing care for patients with the disease worldwide for over 20 years. And proving that the school isn't afraid to collaborate in the name of innovative healthcare schemes, it has teamed up with the San Francisco Community Music Center and the San Francisco Department of Aging for a novel exploration of the potential wellbeing advantages of choir singing for individuals aged 60-plus.
6. Columbia University School of Nursing – New York City, New York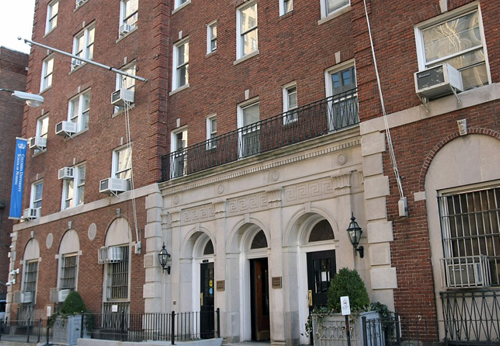 September 2014 saw the announcement of an innovative new outreach scheme led by Columbia University School of Nursing assistant professor Jeffrey Kwong. Bolstered by $1.5 million in funding from the Health Resources and Service Administration, the project will provide cross-disciplinary healthcare for New York City's mature LGBT community in an attempt to address persistent health inequalities. Groundbreaking research, meanwhile, takes place at the school itself in leading facilities such as the Center for Evidence-Based Practice in the Underserved. The center seeks to assist communities with less access to healthcare provisions so that they are able to take better care of themselves. Additionally, the nursing school is celebrating 20 years as a World Health Organization Collaborating Center for Advanced Practice Nursing and is among just ten nursing institutions in the entire country to have received such a designation.
5. The University of Texas at Austin School of Nursing – Austin, Texas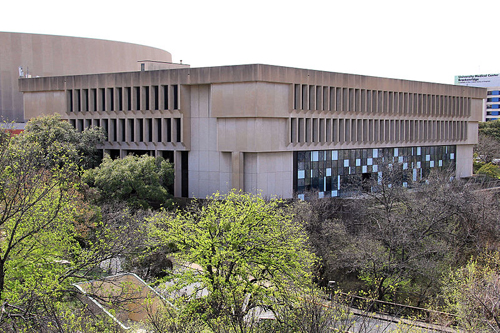 By taking part in one of the institution's novel new enterprises, students at The University of Texas at Austin's School of Nursing found out firsthand just how hard it can be to access healthcare services in a low-income environment. The In Their Shoes project witnessed nursing school students pose as real-world healthcare patients and experience the manifold issues some Austin residents face when trying to get help. The successful scheme was given the school's Innovations in Teaching prize in spring 2014. Elsewhere, the university's devotion to disaster preparedness can see students train for potential catastrophe and become involved in initiatives providing communal shelters or immunization surgeries. Additionally, in October 2014 it was announced that the school will establish the innovative new Center for Trans-Disciplinary Collaborative Research in Self-Management Science, a venture that the school believes will act as "a national model."
4. Duke University School of Nursing – Durham, North Carolina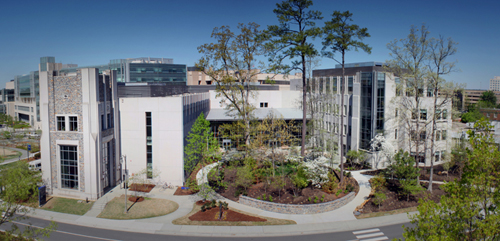 In 2014 five more Duke University School of Nursing faculty members won CATALYST Awards, giving them 12 months to apply themselves to projects that promote educational innovation through technology. This novel award scheme is solely for nursing school staff and has been running for several successful years. Research at the Durham, North Carolina-based school is similarly forward thinking. For instance, a diabetes management study developed by two researchers was delivered through online virtual world Second Life. Duke's innovation credentials don't just extend to simulated virtual environments, though: what the school terms Global Health Cultural Immersion Experiences allow graduate students to travel the world, putting their skills into practice and acquiring an awareness of global health challenges. Closer to campus, meanwhile, Duke's leading Center for Nursing Discovery incorporates multiple advanced media and lifelike models for nursing teaching.
3. University of Virginia School of Nursing – Charlottesville, Virginia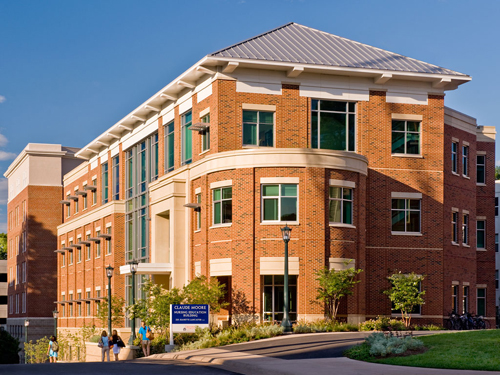 In 2014 the University of Virginia (UVA) School of Nursing embarked on an original project designed to get students talking about a sensitive, emotional subject. Through a pair of three-hour workshops, the "HeArt of Medicine" scheme explored issues connected with the loss of life, taking in creative works and learners' own emotions. The difficult process of relating the news both to those under their care and their patients' loved ones was also considered. The Charlottesville-based school's other areas of innovation include a focus on interprofessional instruction, encouraging teamwork among staff and clinicians to help produce more rigorous and sympathetic care practices. Furthermore, specialists like UVA nursing professor Audrey Snyder work alongside the UVA Health System Office of Telemedicine, and others, to provide pioneering gynecologic cancer screenings for women in remote areas of Virginia.
2. University of Maryland School of Nursing – Baltimore, Maryland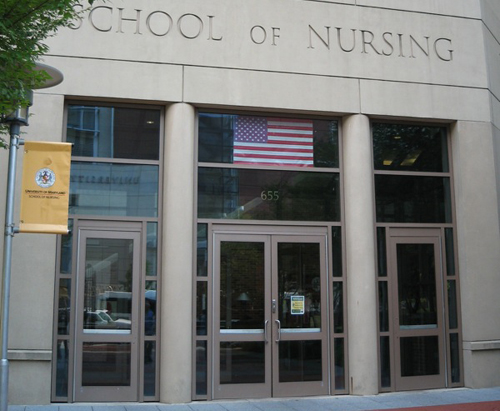 The University of Maryland School of Nursing's dedication to global health initiatives has led to its involvement in worldwide projects and a groundbreaking international program. The Baltimore-based school's Primary Health Care Specialist diploma course gets students to work in resource-poor Nigeria, supplying expert assistance in the country's general practice field. Moreover, in 2014 the nursing school received the university's MPower Research and Innovation Seed Grant to look into ways to safeguard health personnel in Haiti against blood-borne diseases. The school also has an incredible two dozen simulation labs, providing cutting-edge, credible situations in which doctors and students can learn. The Clinical Education & Evaluation Lab, meanwhile, offers "an innovative setting" where learners can practice on trained "patients" and receive bespoke feedback on their performance.
1. The University of Pennsylvania School of Nursing – Philadelphia, Pennsylvania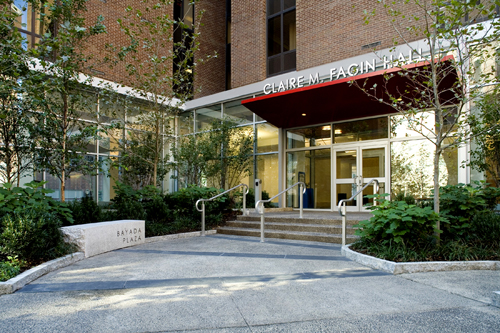 "If innovation represents ideas, then who has better ideas than nurses?" asks the University of Pennsylvania School of Nursing on its website. And there's certainly no shortage of innovative activity at the Philadelphia-based school, some of which sees it fully embrace the digital age to help tackle healthcare needs – in particular through its Health Technology Innovation Incubator. For example, in 2013 it was announced that the school had teamed up with mental health measurements-focused firm Polaris Health Directions to work on a pioneering e-technology project aimed at children with Type I diabetes. On the educational front, meanwhile, its Innovation and Technology for Healthcare program – available to undergraduates and postgraduates alike – takes a creative, collaborative approach to health issues by way of new technologies. Furthermore, the new Future of Nursing Scholars program it is part of aims to substantially boost the number of nurses with relevant doctoral degrees.