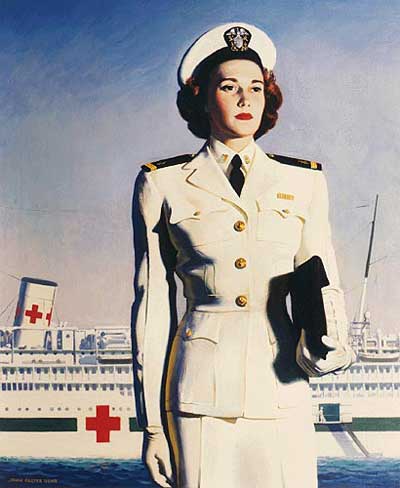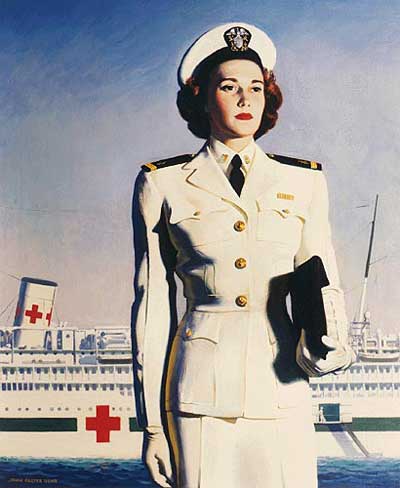 There are many different careers that someone with a degree in a nursing field can pursue. One such career is a career as a travel nurse.
What is a Travel Nurse?
A travel nurse is, as the name suggests, someone who travels to different locations to help fill a nursing shortage in a specific area. These positions are usually temporary, but can last as long as a year.
A travel nurse is usually an independent contractor. While certain parts of your travel might be covered, you will be responsible for your own insurance, taxes and so on.

Travel Nurse Qualifications
Anyone who meets the qualifications for an open position can be a travel nurse. It's important to note, however, that most staffing agencies want someone with at least one year experience. In addition, many positions are specific to certain fields, such as a perinatal nurse, neonatal nurse, infectious disease nurse, geriatric nurse and so on.
Travel Nurse Education
In order to be a travel nurse, you will have to be licensed as a nurse, or have a degree from an accredited health care program or college. Most agencies that hire travel nurses require your certification or degree to be based in the United States.
In addition, getting your education in a state that is part of the NLCA (Nurse Licensure Compact) will reduce the amount of new training you have to take when you travel to other states. This is because every state has their own licensing requirements for nurses, but the states that are part of the NLCA all have the same nursing requirements, which means that nurses in these states have a multi state license.
If you're aren't a licensed nurse already, your education can take between two and four years to complete. There are community colleges and technical colleges that offer 2 year programs. Some college will provide a nursing program that doesn't require students to take some of the basic college courses, which allows them to complete their degree program in 3 years.
Why Travel Nursing?
There are several reasons why someone might choose to be a travel nurse. One reason is that in some areas where there is no shortage of nurses, a nurse may find it difficult to find work in his or her state. This can lead the nurse to become a travel nurse.
A more common reason for becoming a travel nurse is some people simply loves the diversity they experience when they accept travel nursing jobs. This is an excellent opportunity to see a lot of the United States while getting paid to do it.
Lastly, in many cases, a travel nurse gets paid more than he or she would if they stayed in their current location. Because travel nurses are placed where there are a lot of shortages, hospitals, clinics and so on, these places are willing to pay a lot more than a hospital that has plenty of staffing.
Becoming a Travel Nurse
To become a travel nurse, you're going to have to join a staffing company. As an independent contractor, you may find it beneficial to join more than one staffing company, but the choice is yours.
Every company has their own pay scale as well as benefits they provide to the nurses that they recruit. Some of the benefits may be a per diem for travel as well as for rent. Some places will actually find a place for you to live and pay for it themselves; all you have to do is unpack your suitcase.
You will want to compare the pay for your field of nursing as well as your experience level between many different companies. Don't sell yourself short. The more skills you have the more value you will be to a nurse staffing company. Make sure that you talk to a representative of each company about how much they will pay and what other benefits they provide.
There are some companies that will find you nursing jobs by doing the legwork for you – they contact several different staffing companies and provide them with your information on your behalf. Just be aware that they aren't providing any information or services that you can't do or get on your own and you will probably get paid slightly less so that they can receive a commission for recruiting you.
If a staffing company likes your application, then they will schedule an interview with you. You will then have to provide proof of your nursing experience, your diploma as well as your nursing license to any staffing company that you interview with.
The more flexible that you are about where you travel and how often you travel, the more likely it is that you will find work quickly. This, however, doesn't mean that you have to go anywhere. You can stipulate your preferences and refuse to work anywhere other than those preferences, but this may mean it will take time for you to find work.
Travel Nurse Staffing Companies
As you can imagine, there are a number of staffing companies that recruit travel nurses (about 350). Most actually specialize in medical care employees, although others may be a division of a larger staffing company that helps businesses of all kinds.
Some companies that you can consider include:
American Mobile Healthcare
Medical Express
NursesRx
NurseChoice
AMN Healthcare
Yuma Regional Medical Travel Nursing
Quest Group
Aureus Medical Group
Travel Nursing Websites
Websites like Healthcare Traveler offers a great guide to help you find a good staffing company. On their site you can select the companies that you're interested in and then fill out a single form that will be sent to all of the companies. This can help you to streamline the initial application process and help you find the right staffing company.
You can also visit Travel Nursing Blogs, which offers a series of blogs addressing some of the more commonly asked questions and offers you the opportunity to submit your own questions for an expert to answer. There are also tips for those of you who are new to travel nursing to help you acclimate, avoid common mistakes and more. This is a comprehensive site with a number of different areas that you'll want to visit.
Quite a few nursing forums also include travel nurse sections. If you are already a member of a nursing forum, check and see if there is a traveling nurse section of which you can take advantage.
Travel Nursing Locations
Travel nurses go anywhere in the United States and some even work overseas if they're assigned to a traveling client. Mostly, however, you can expect to go to the areas where the biggest shortages are.
According the the U.S. Department of Health, the United States, as a whole, will be short by nearly half a million nurses by the year 2015. By 2020 the shortage is expected to reach the one million mark.
Alaska is the state with the biggest nurse shortage in the U.S. Hawaii and Connecticut rank the number two and three spots for the states with the most need for nurses. California has nearly 50,000 vacancies for nurses, and that number is expected to grow.
Does this mean that you're going to get a travel nursing job in Hawaii, Connecticut or California? It's difficult to say. Budget cuts are part of the reason that there are shortages in some areas. As such, it will really depend on the hospitals and clinics that are actually hiring and whether or not they're getting qualified nurses applying for those positions.
Travel Nurse Salary
How much money you can make as a travel nurse can vary. It depends on the staffing company that you choose and the location in which you are sent. In addition, if you have more experience, you'll make more than if you've only been nursing for a years time.
According to Simply Hired, the national average salary for a travel nurse is $55,000 a year. This, however, includes information from every state, including those that don't pay much for travel nurses because they don't need them.
Another thing you have to consider is that typically living expenses are included in your contract when you travel. This means that you won't be paying rent, utilities and possibly travel to and from work. They may even be a per diem for food, depending on the contract you sign.
Some travel nurses claim to make around $72 an hour while others make a claim of around $40 an hour. Again, how experienced you are and how much in demand your specialty is will have an impact on what you get paid.
What To Think About Before Taking The Travel Nursing Plunge
Being a travel nurse can be an exciting career. There are, however, a number of things to consider prior to making this decision. Things to think about include:
1) Family – If you're married and/or have kids, being a travel nurse can take you away from them for an extended period of time. If they travel with you, you're constantly moving them to new places, taking them away from friends, work, etc.
2) Taxes – As a contractor, you're responsible for your taxes. It's important to get this right or else you could face fines.
3) Training – For some it can be galling to be told that training is necessary before a new job can be started. If this sounds like you, then you may be unhappy with this career.
4) Advancement – In a clinical setting you are recognized for your work and moved up to different positions as a result. This rarely happens in a travel nurse setting.
5) Growth – In a clinical setting you have the opportunity to learn other skills and gain more experience in specialty areas. As a travel nurse, you can only do the work that you're already qualified to do.